Ed Sadler, President
Over 30 years ago, Ed started Sadler Building Corporation.  He has achieved a reputation associated with honesty, innovation and a sense of style.  When Ed started Sadler Building Corporation in 1982, he was the entire operation.  Today, Sadler is recognized as one of the leading custom home-builders in Virginia, known for building high-quality custom homes and diversifying into other areas of the home-building market.
Brad Walker,  Production Manager
Brad Walker started in the building materials supply business in Raleigh NC after graduating from East Carolina University in 1987. He obtained his NC contractor's license in in 1994 while working for Carolina Builders Supply.  While in Norfolk, Brad pursued the acquisition of his Virginia General Contractors license in 2002. Brad then was asked to join the Sadler Building Corp. team in May of 2004. He took the position of estimator and has stayed with the Sadler team ever since. As time progressed, he has taken on additional responsibility as Production Manager.

George Lattimore,  Production Superintendant
George has been in the building industry since 1984 and has owned his own framing company since 1986.  George because a General Contractor in 1988 with class A license, making it his career to oversee the construction of thousands of homes in the Tidewater area by building and managing the construction of homes, from the ground up to the finish product, with most being custom homes ranging from $600,000 to over $1,000,000.

Bonnie Gimbert, Bookkeeper & Office Manager
A native of Tidewater and raised in Great Bridge, Bonnie has worked in the field of  construction accounting for over 36 years and has been with the Sadler team since 2002.  Bonnie oversees all of the accounting responsibilities.

Stephanie Wells, Administrative & Accounting Assistant
Stephanie has been with Sadler over six years and has 25 years of accounting experience.  While maintaining a timely, positive relationship between accounting and the purchasing wih our vendors & suppliers, Stephanie handles all of the accounts payable and many other administrative duties.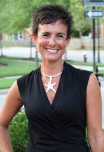 Deana Renn, Sales Director
Born and raised in Coastal Virginia, Deana Renn has been a sales professional for over 25 years with a concentration in new construction sales for the past 15 years. Specializing in custom home plan design and color selections, Deana works one on one with our clients to bring their new home dreams to life.